Last Wednesday 19 December, we were at the AJE 2018 Christmas Gala in which I participate organizing within the Board of Directors of AJE Young Entrepreneurs of Granada. The Gala was sponsored mainly by Seat Vigilsa and International School of Management, and presented by Fran Viñuela.
The message used was #letsmoveAJE, with the idea of not staying still and moving to improve everything around you. The truth is that for me that message I have it deep inside, I have never stopped since I have use of reason … ?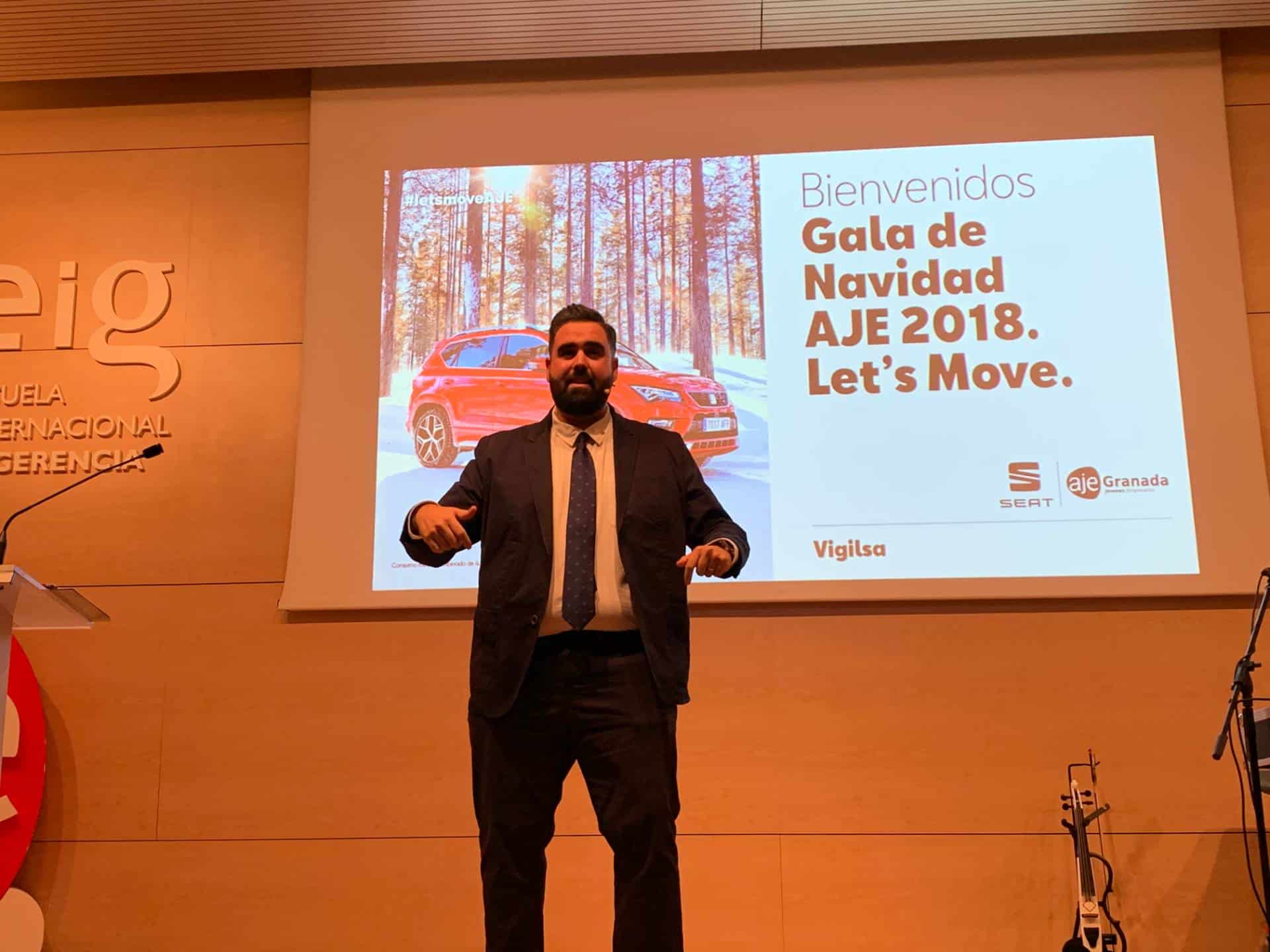 I think Fran Viñuela's presentation was very good, he knew how to make good jokes and encourage the audience. The sensation in the Board of Directors was satisfactory, reason why I believe that we could continue with him for more Events that we organize.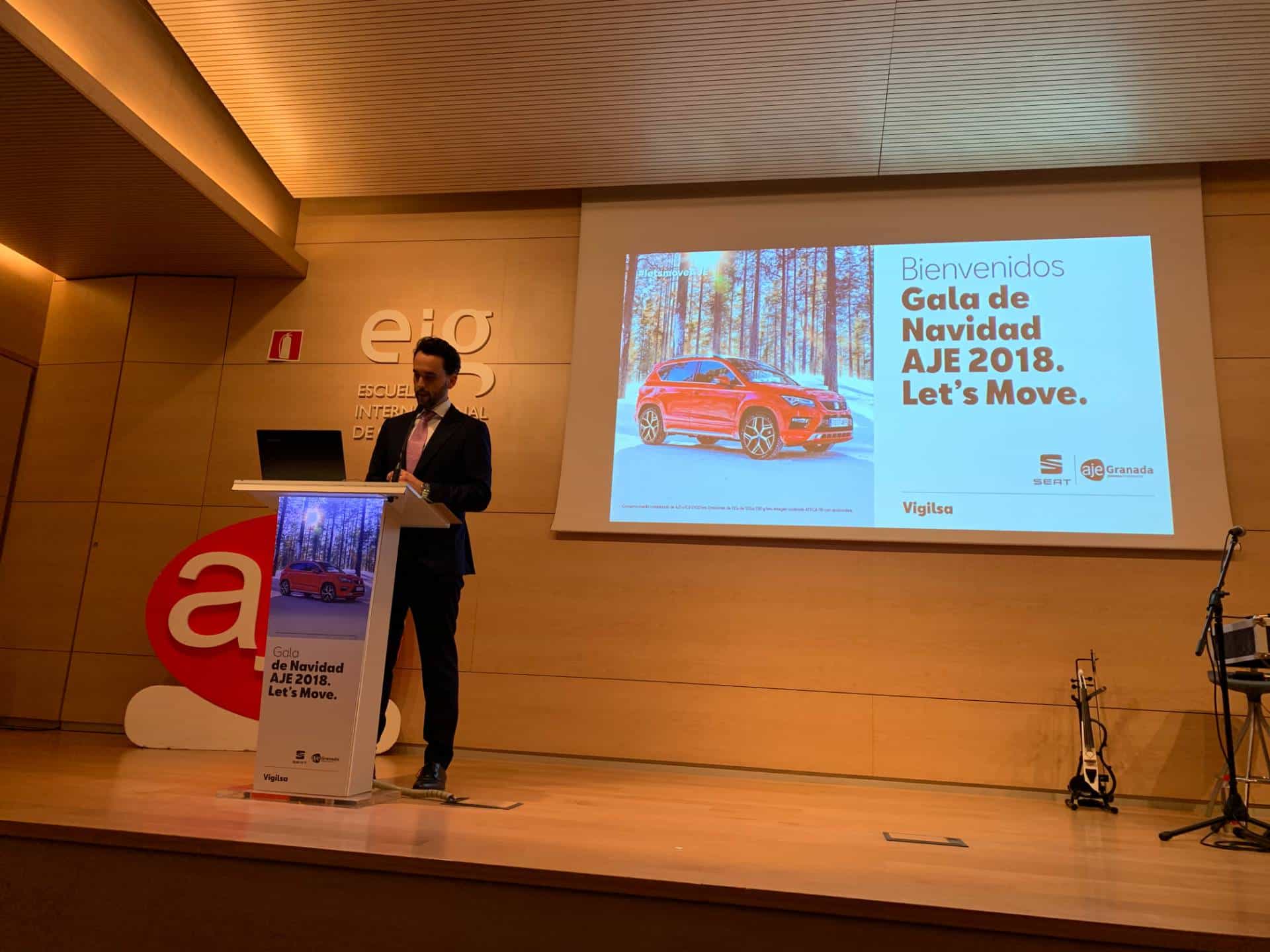 Jose Antonio Martínez, our President made his Gala presentation. I think it was very good, already has more tables in large audiences , and emphasized that that day was one of the most numerous in terms of participation, so we are happy with the result.
He "grew up" in the School of Management, and remembered what is important for him and also for the Board, la training. It was also commented how AJE wants to be the union between different participants of society, such as the University of Granada, or other Business Schools.
We want to be a UNION NEXUS between companies and young people in training with business interests.

Jose Antonio Martínez – Presidente AJE Granada
And another message that the Young Entrepreneurs of Granada have to take part in is to improve the image of the entrepreneur.
We want to make people of Company

Not everyone has to be an entrepreneur, we already know that. But YES it is necessary to grow knowing that our development as a society is linked YES OR YES to the level of our companies, to the level of the professionals who lead them or those who work in them. It is URGENT that we invest once and for all in creating company people. This has to be in the classroom. We must be able to transmit values such as:
INVOLVEMENT
LEADERSHIP
OR TEAMWORK

Jose Antonio Martínez – Presidente AJE Granada
AJE Granada will bring the Fuckup Nights
As a consequence of not only talking about successes but also about failures as a way of learning what not to do.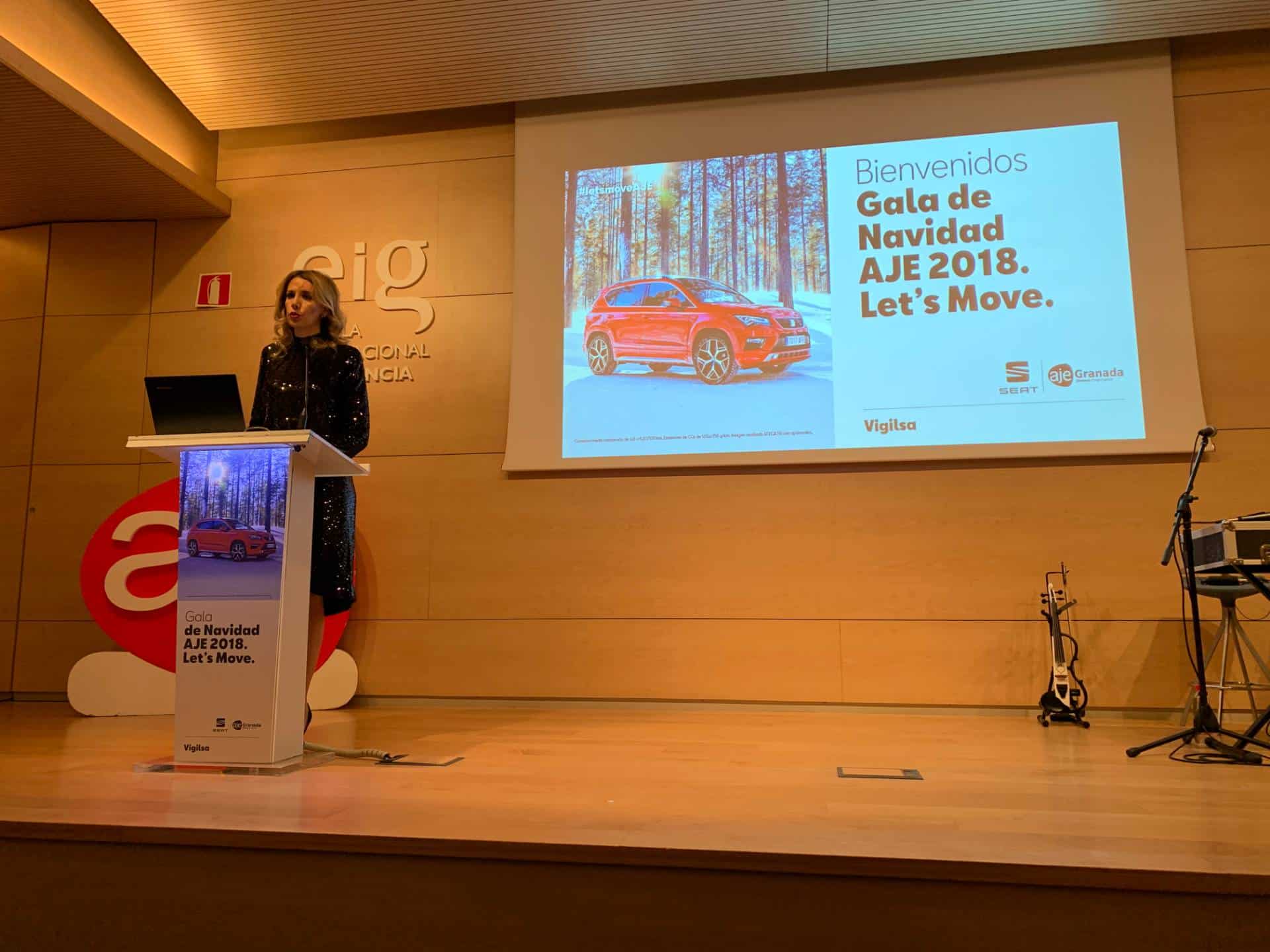 Thanks to the sponsorship of the AJE 2018 Christmas Gala, Seat Vigilsa had a place, and Seat Tarraco was introduced, in addition to presenting the Vigilsa Group and its main milestones:
Official presentation of Cupra brand
2018 the best results in its history
Seat Number one in the ranking of car sales in Spain
Digital Transition
Make of semi-new vehicles: DasWeltAuto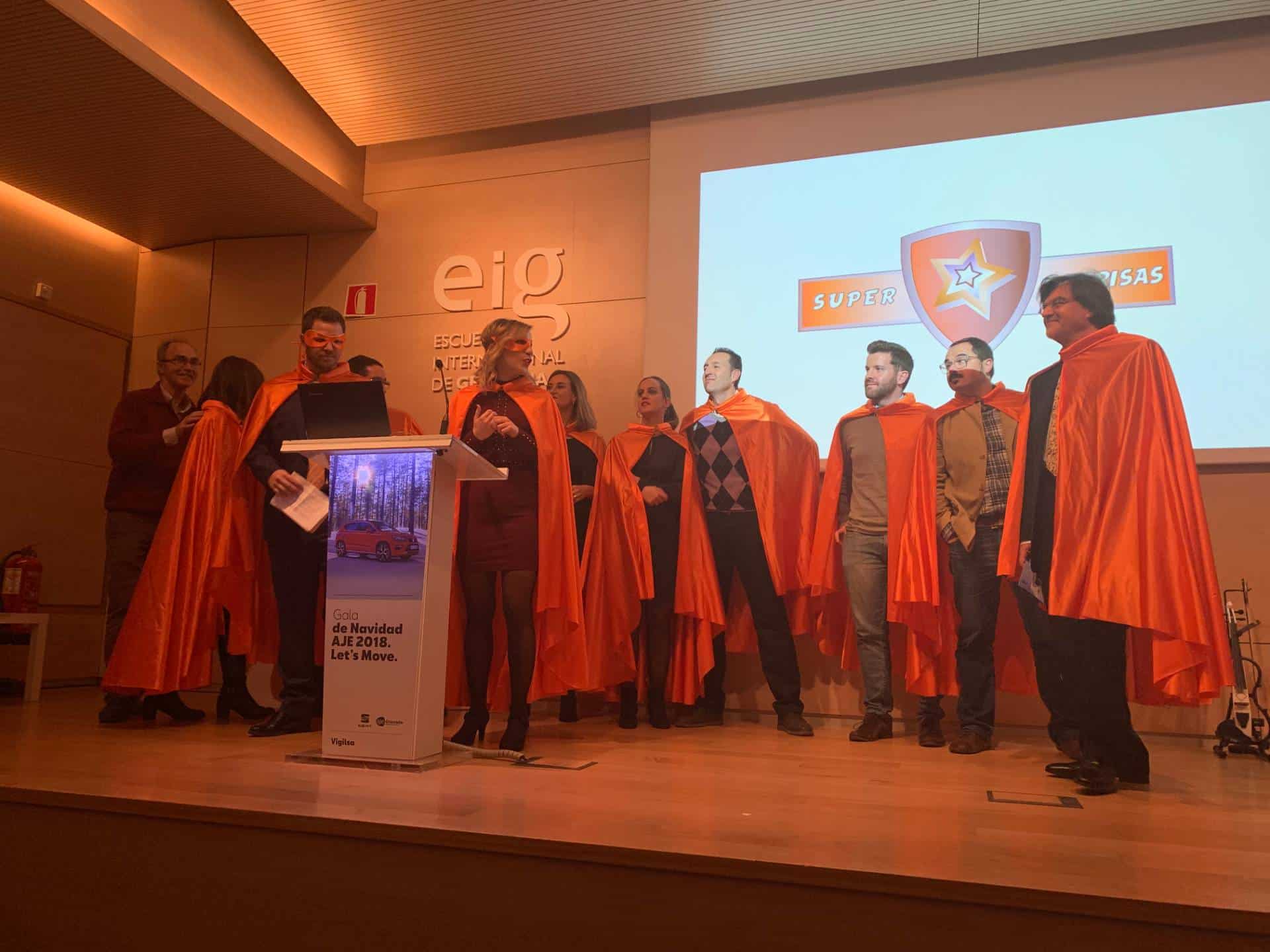 We also learned about the Super Smiles initiative, as part of getting involved in Corporate Social Responsibility. We were told how a group of businessmen have become involved with the ALFA Association, underprivileged children who already receive slippers, a toilet bag, or pencils…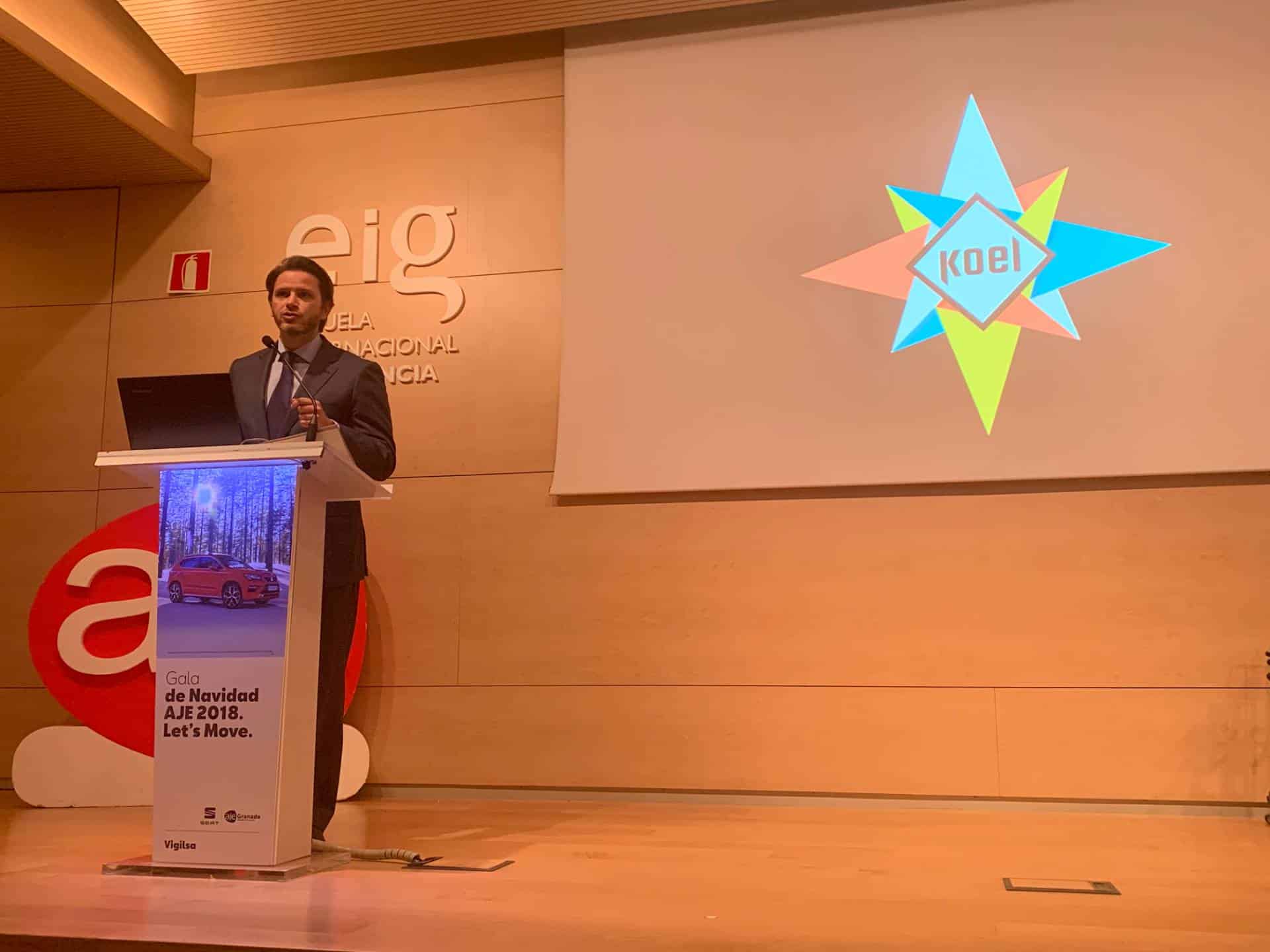 Finally, Carlos Castilla, Director of the International School of Management, opened the doors of the School to us, to know a little more of his vision in the school and his formative programs.
We are able to make businessmen

Carlos Castilla en Gala Navidad Jóvenes Empresarios
Its motto is Why not? and its meaning, why not face the courage to create a company? Why not face a challenge?
Of its students, 35% end up starting up and creating a company with their own resources.
Asking Koel…
Carlos Castilla, also introduced us to Koel, a group from Granada Indie (at least it's the style I think) that undertakes its initiative.
Koel is a reflection of undertaking a business model, and targeting a target audience. A very current company, and with many attributes of today's companies.
Question: who are your customers and how do you approach them
The project started as a Hobbie with claims to be a company
There is no undefined public, but if it is young
Question: What are you doing to reach your audience
Creating movement will generate movement
Always be active
Question: Where are you going to get
No roof
Challenge to see who would invest in them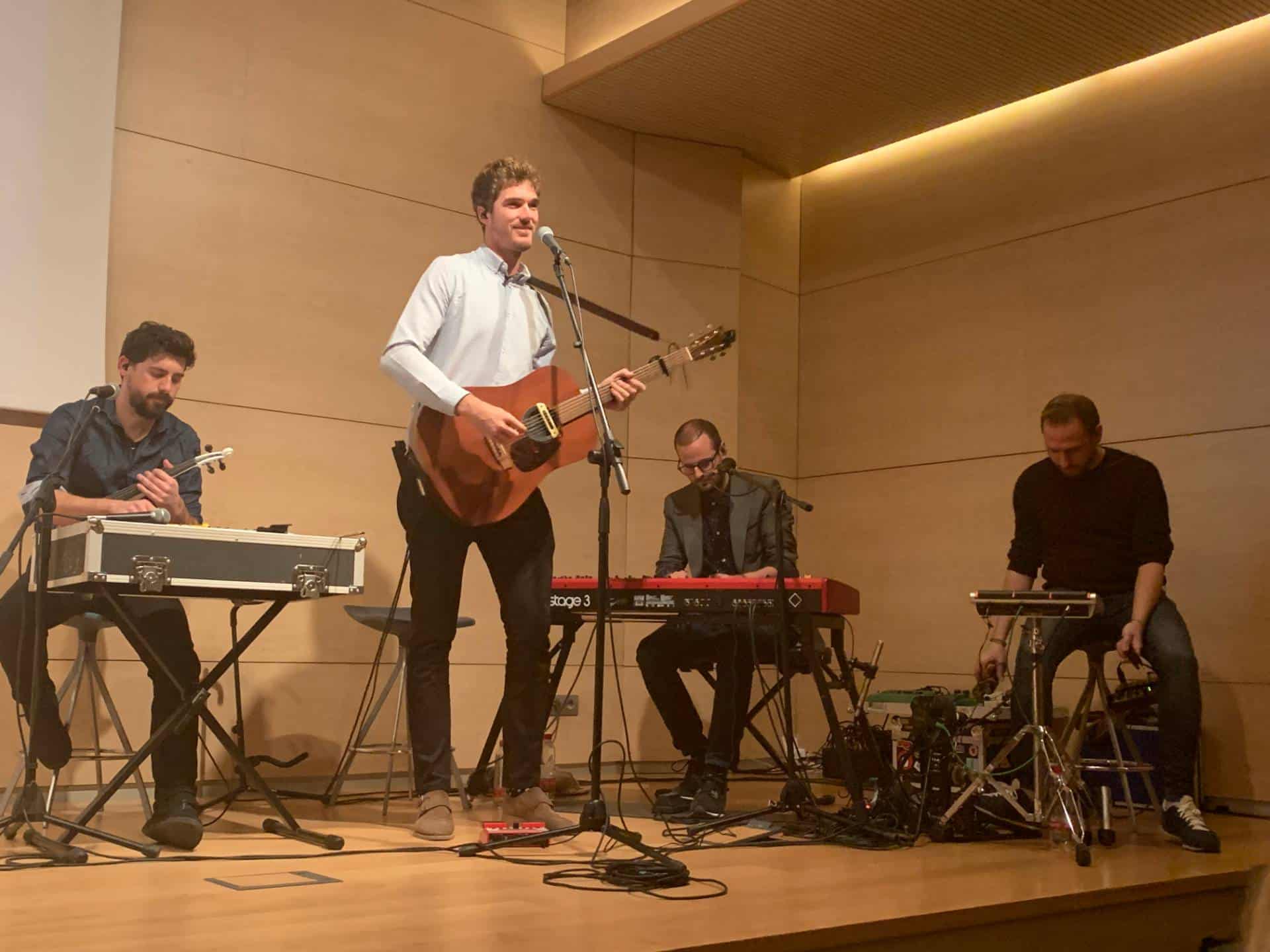 Koel Group was playing at the end of the Gala.
Here you have the websites koel.es y Spotify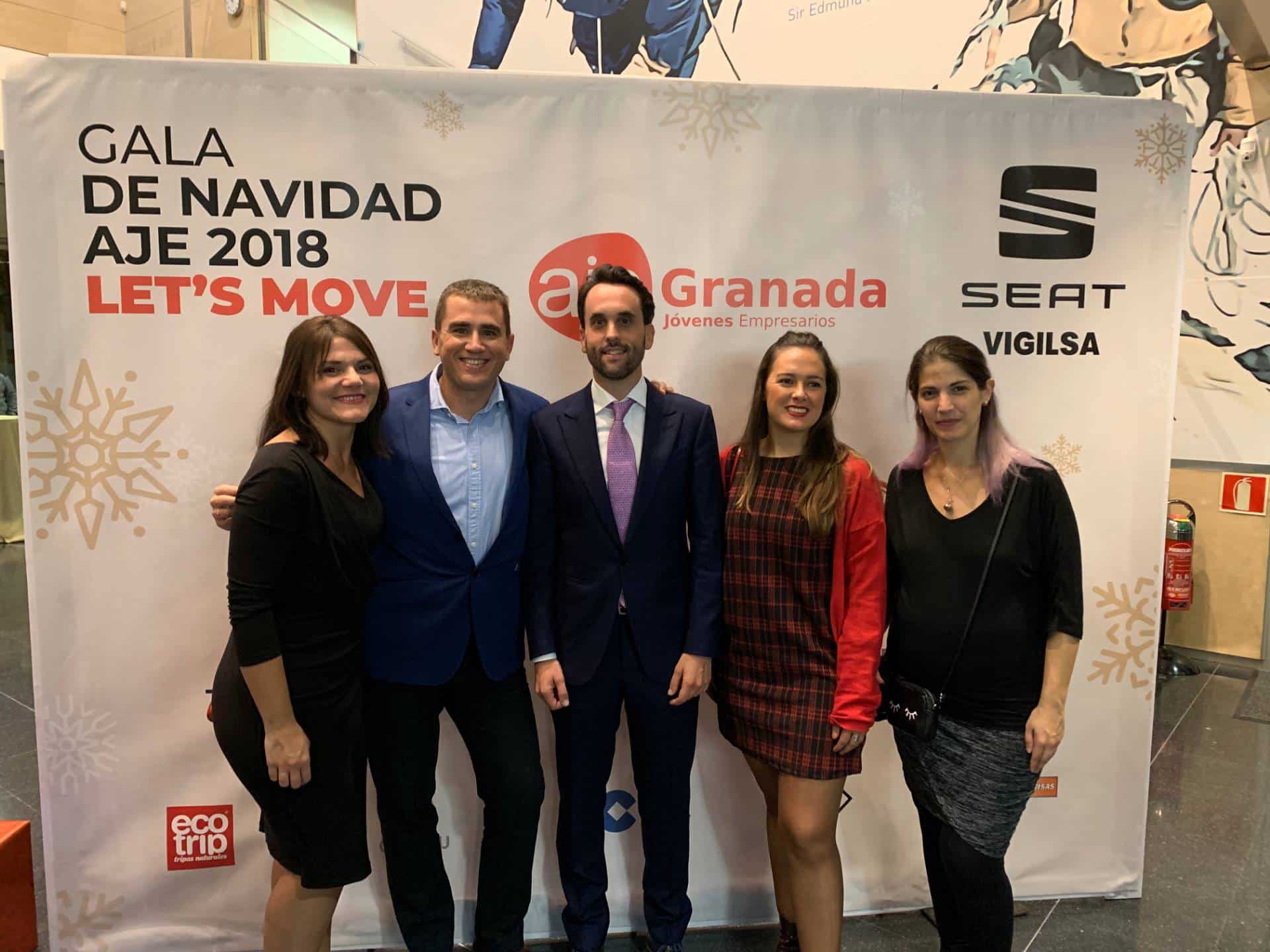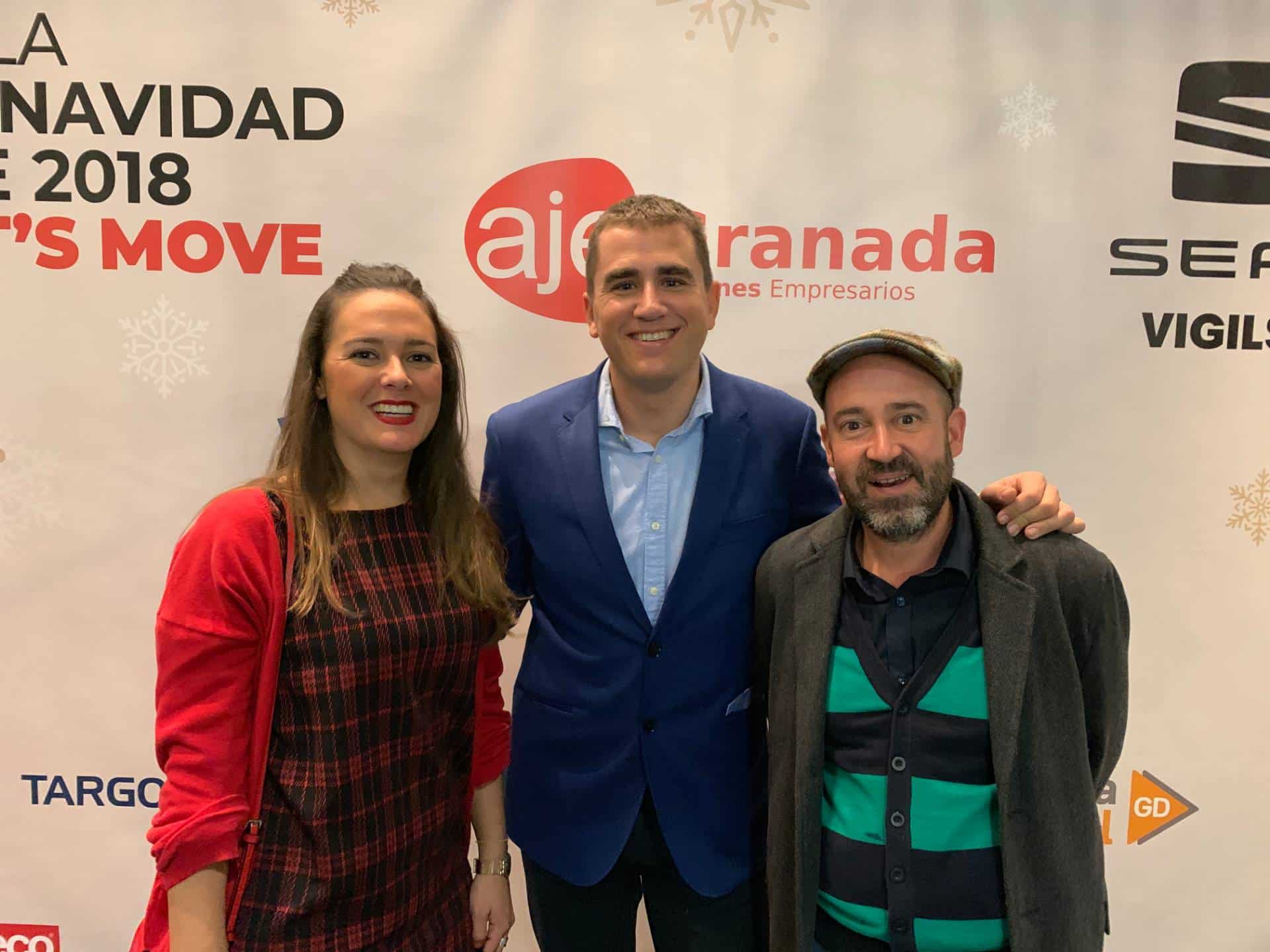 Granada Digital Summary
Here's a summary of what Granada Digital did.
AJE Granada Christmas Greeting
We also had the chance to record the Christmas Greeting. I hope you like it. ??