WordCamps events are sponsored by the WordPress Foundation, and volunteers like me help make them possible and promote the use of this great content manager for web pages.
Sponsor Organizer
All of us who work with WordPress and know its Five for the Future philosophy, which basically tells us to give back a little of everything that WordPress brings us, help and collaborate with WordPress and its community. One of the ways is to help make events possible.
In this case, I proposed to be an organizer of the Sponsors team, where within a team of 6 people led by Jason Rouet and as teammates Marko Tanaskovic, Carole Olinger, Anne-Mieke Bovelett and Valerio Vaz we were responsible for managing the 65 companies that participated (thank you video ). Large companies like Plesk, Yoast, Weglot, Bluehost, Google, Mollie, … and also medium and small as NitroPack, …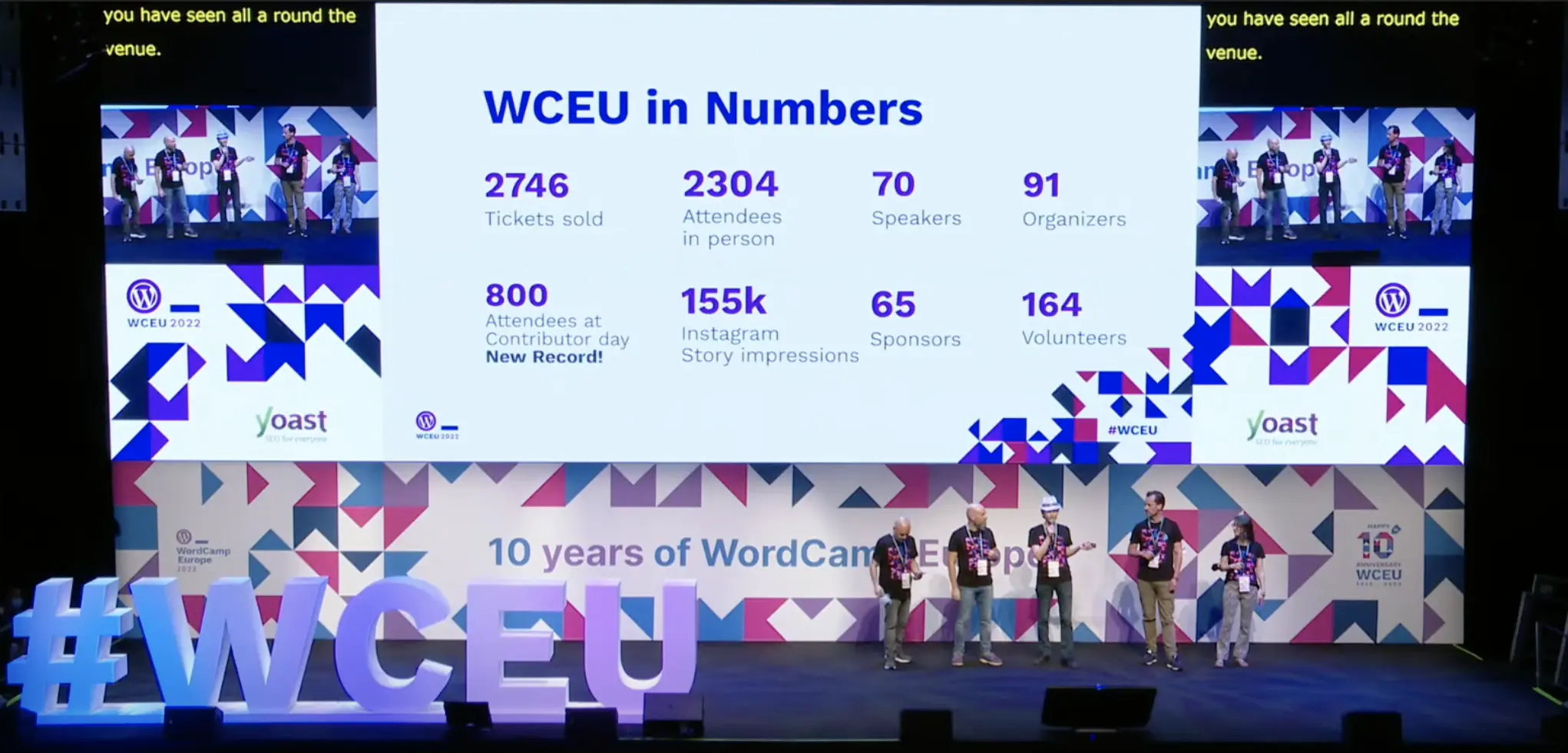 Attracting companies in WordPress events is usually not complicated, since when making a Call to Sponsors, interested companies arrive and it is also enough to remind the acquaintances that this call has been opened.
From there, our work of management, contract creation, invoice, and event management begins.
A work of almost 8 months in which we started on November 11, and that we carried out a follow-up meeting every week. You can imagine the work it takes.
So when we got to WordCamp, almost everything was already planned.
For this adventure, Javier Casares, Jesús Yesares and Fede Padilla also signed up that although we do not all agree on the trips, if we book the accommodation together to spend these days.
We all came with different interests but we managed to be together in many parts of the day.
With Javier Casares he brought the WPAutoTranslate project (automatic translator for multisite sites) to make it known and reach agreements with different companies and marketplaces. We have made great strides in this WCEU, and we will surely be giving news.
Day One: Contributor Day
I was also honored to participate in the day as a WordPress.TV Table Leader. It was recorded of attendees with 800 registered, so we ended up quite happy.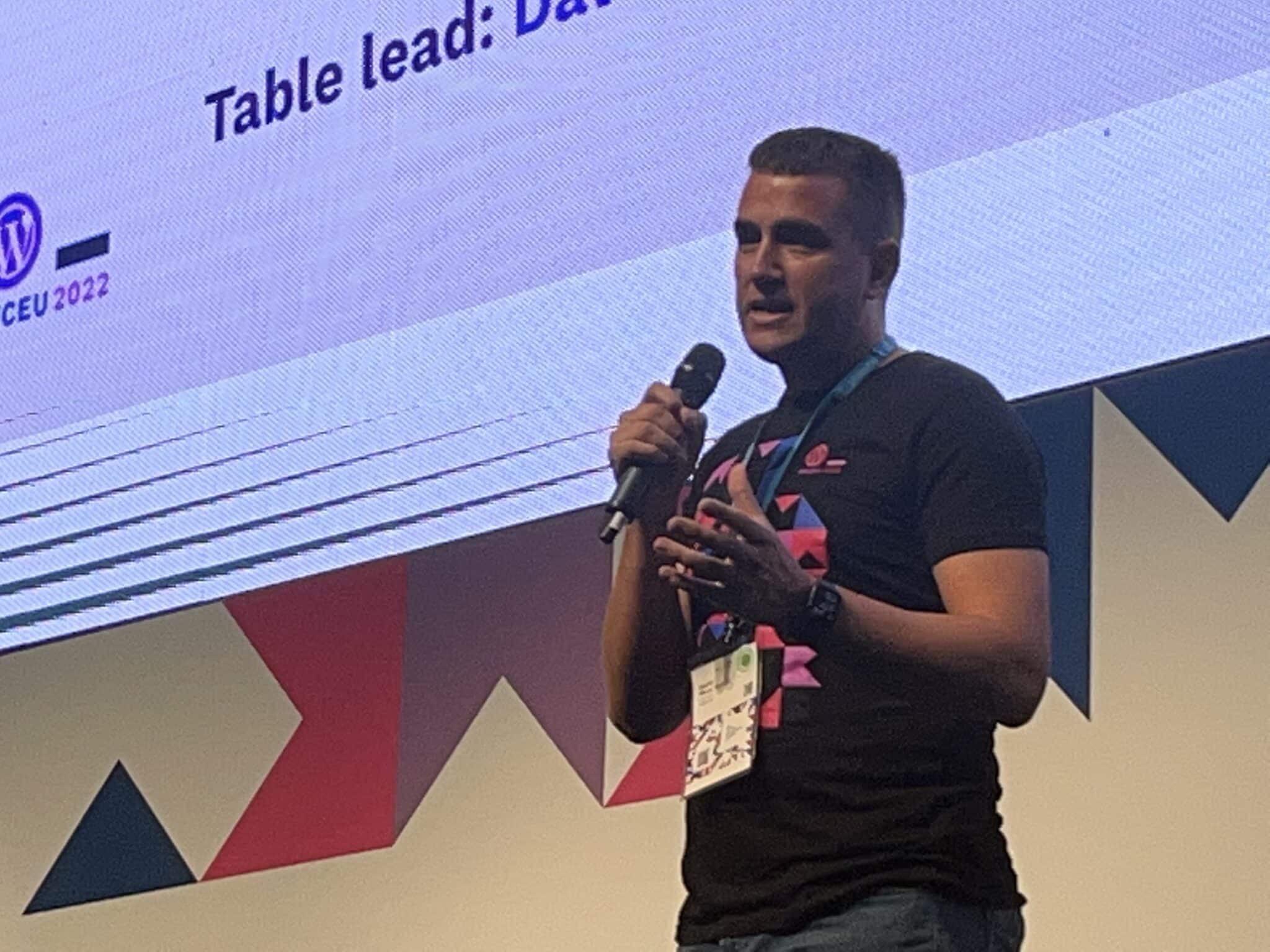 This day is the important one since you can meet different people who are professionals like you with the same initiatives to help the community.
The grace of the WordCamp Europe that while the local ones, there are usually 4-5 tables, in this almost 30 tables were established and as important as that of the Editor, Core or as others related to translation and Documentation.
Finally we communicated our results, which in the case of WordPress.TV, were the creation of the new documentation model to better allow contributions, as well as the training of new contributors for the upload of videos.
Then the next day we were interviewed about this day:
Parties
I have to say that I have been impressed by the parties because of how they are elaborated and how the Sponsors and the organization really help to make wordCamp more special.
The parties I attended were:
Pagely pirate party. A boat with three floors that gave us a walk along the river and also came with dinner and concert.
Social Event organized by WordCamp for Organizers, Sponsors, and the entire team that makes the event possible.
Local Municipality. The Association of Young Entrepreneurs of Porto invited us to a dinner in one of their buildings. I missed that businessmen from Porto had taken the opportunity to exchange relations with entrepreneurs of the WordCamp
AfterParty. The grand finale with concert including tribute to Queen.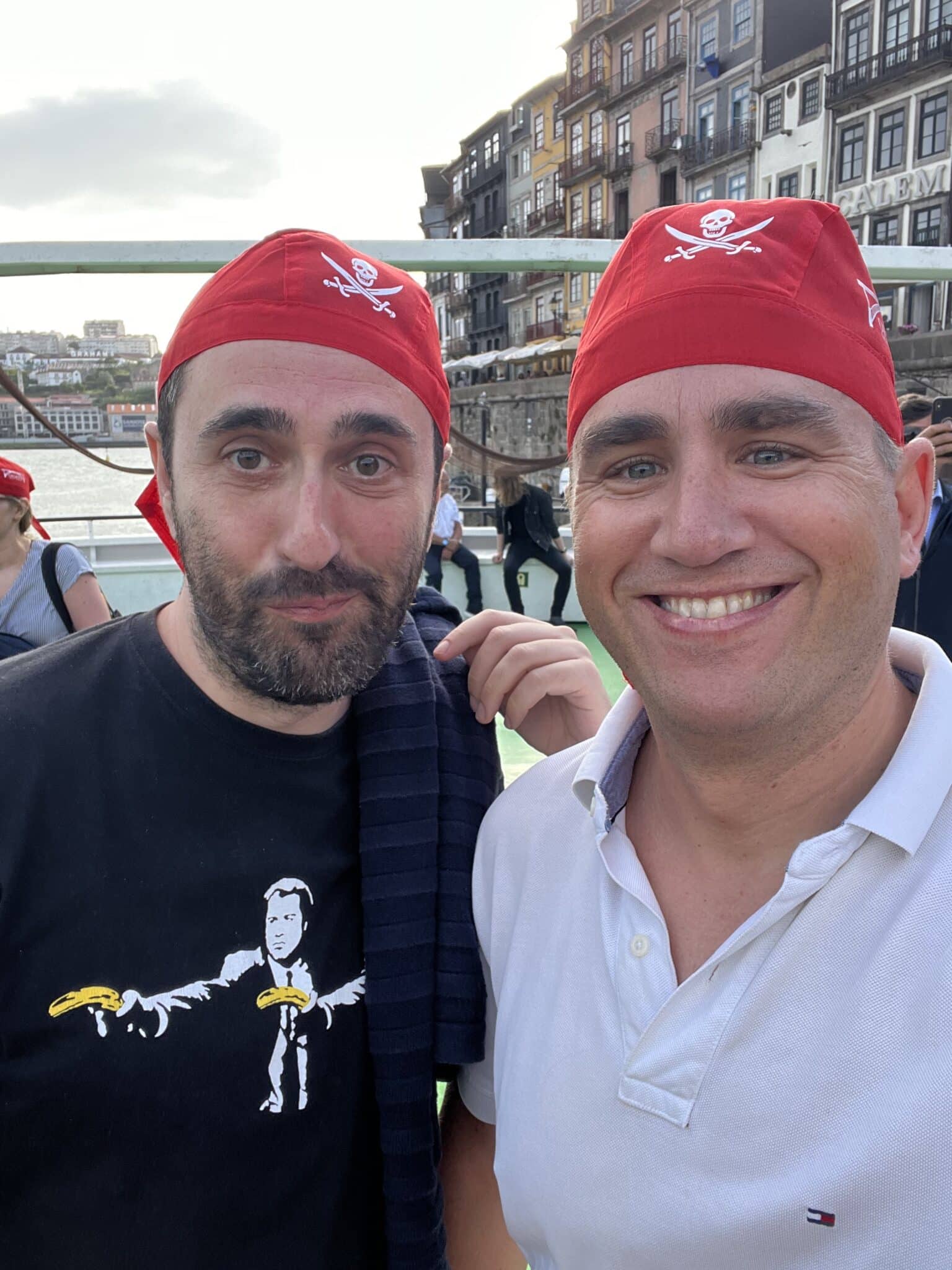 Sponsorship Stand
All the work we did all this time, concluded in a magnificent place full of Sponsor Stands as you can see below.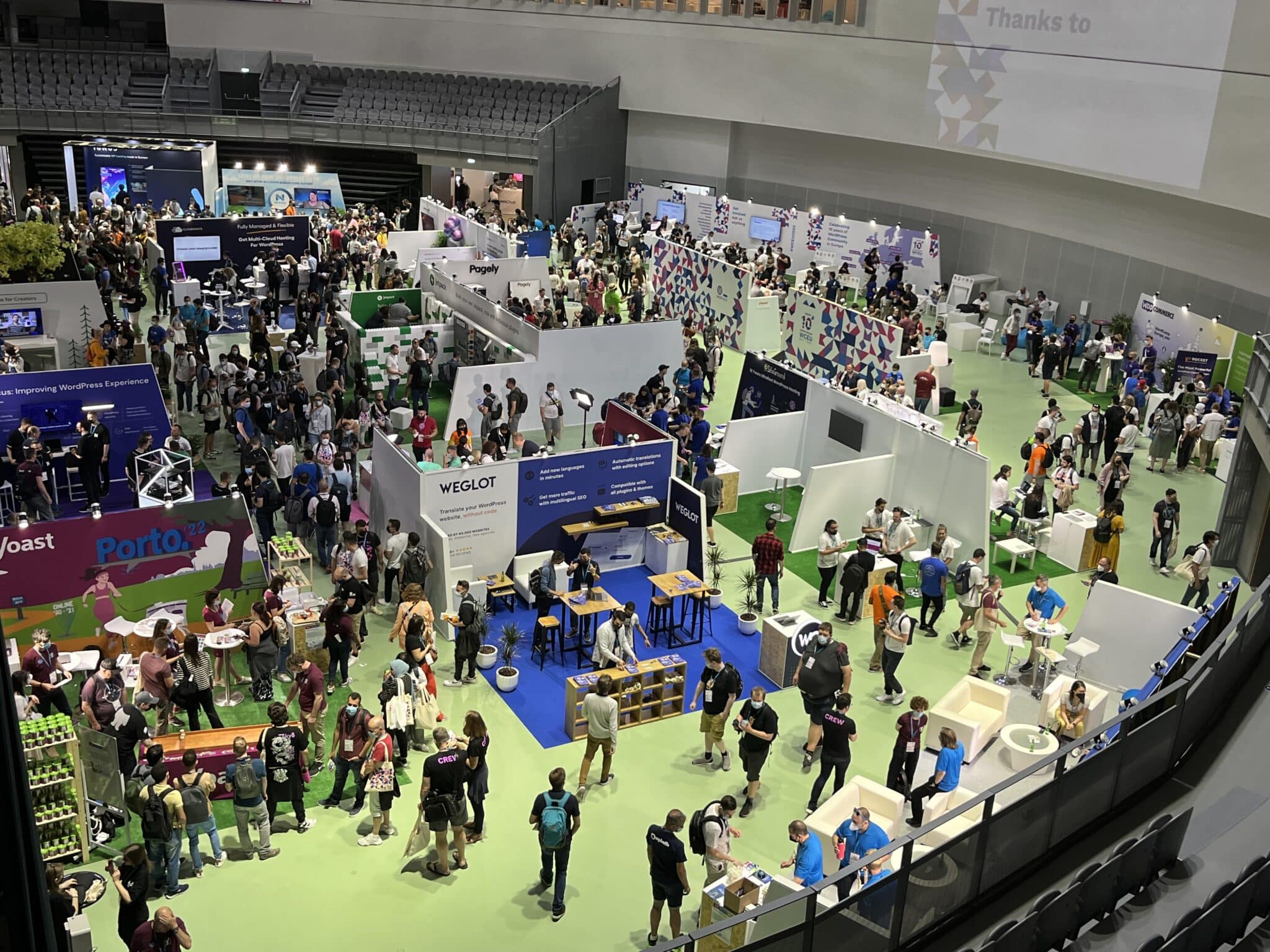 In addition, throughout the circle of the enclosure, there were also small companies that with a Table, presented their product / service.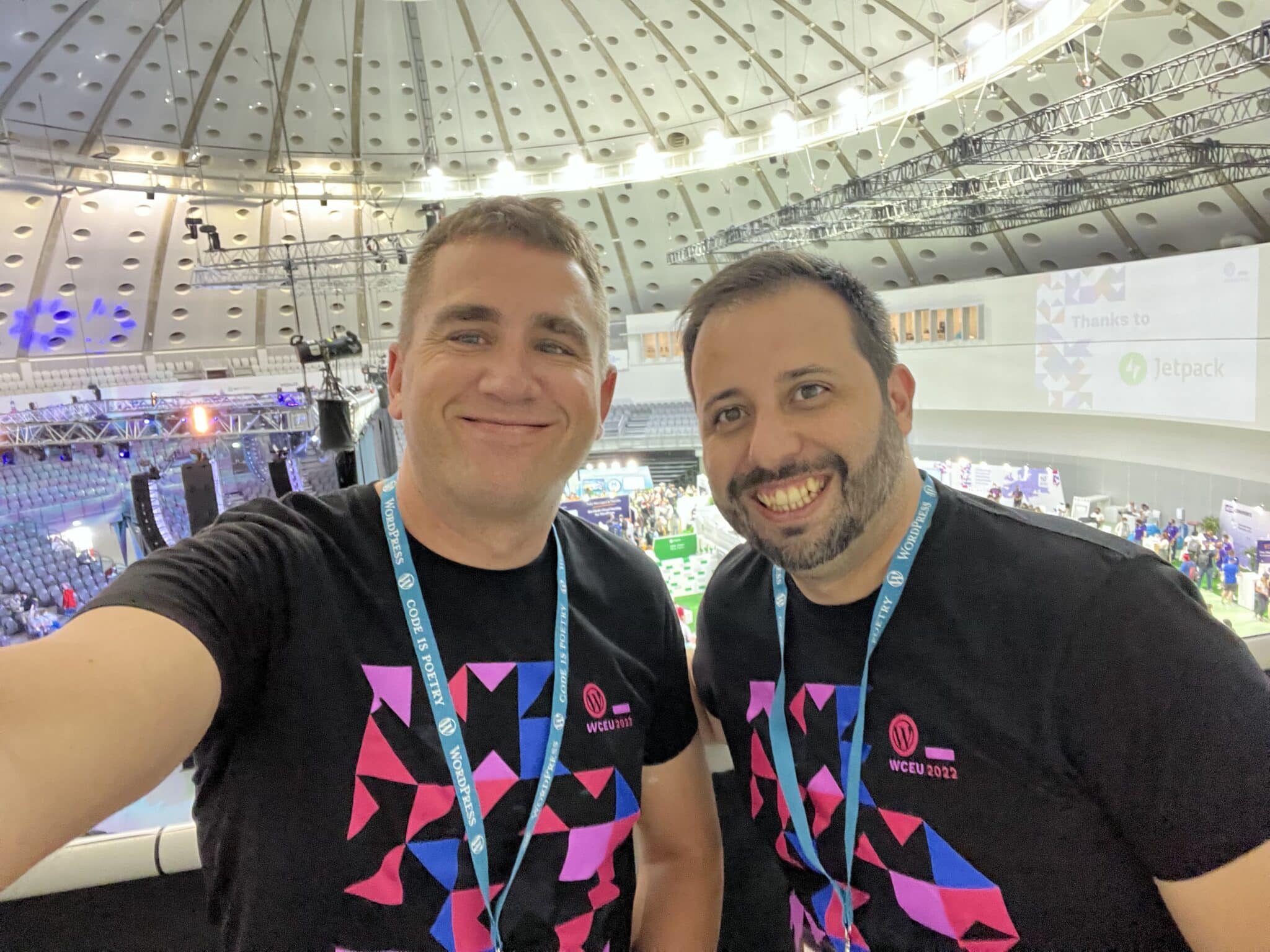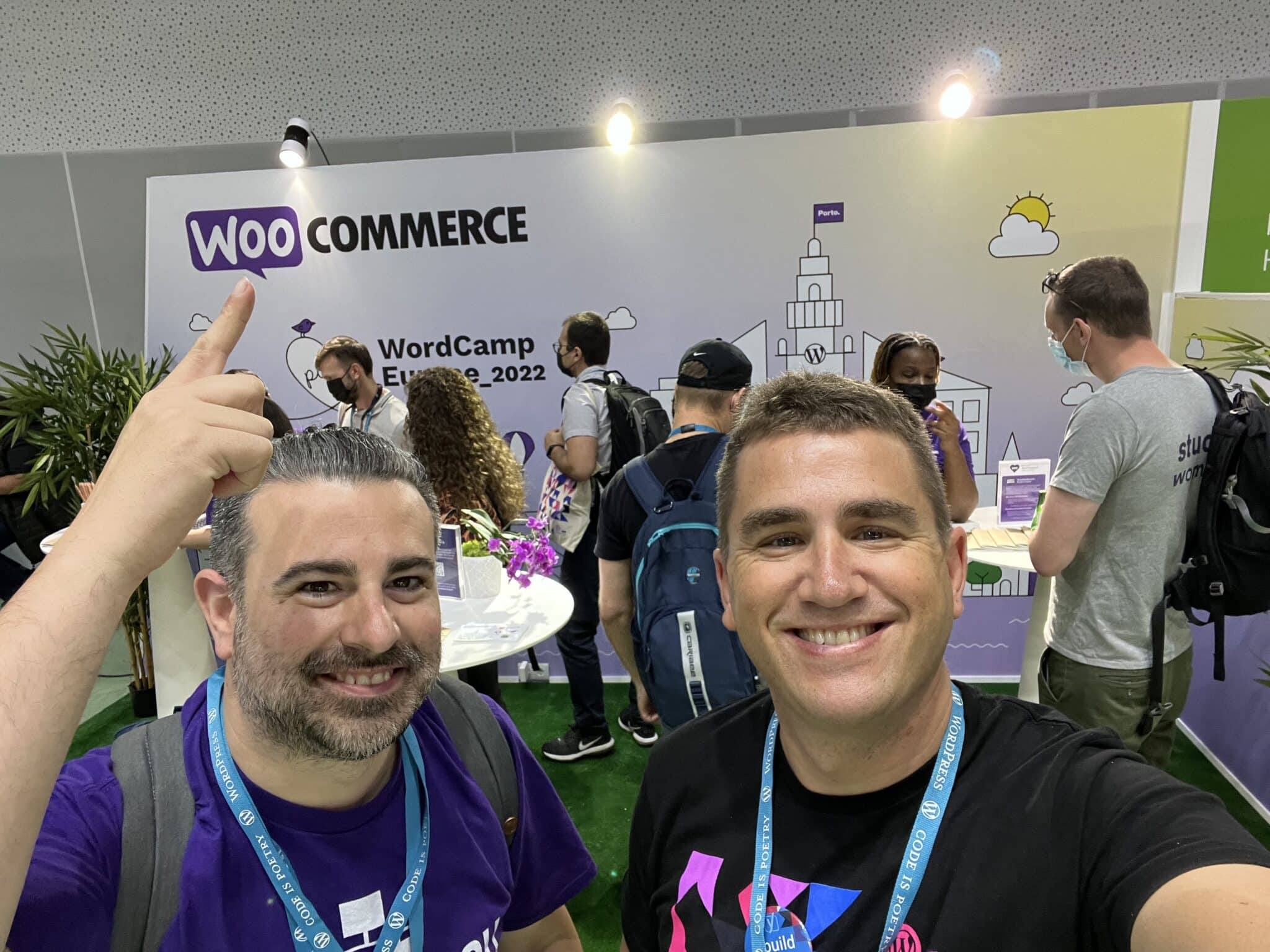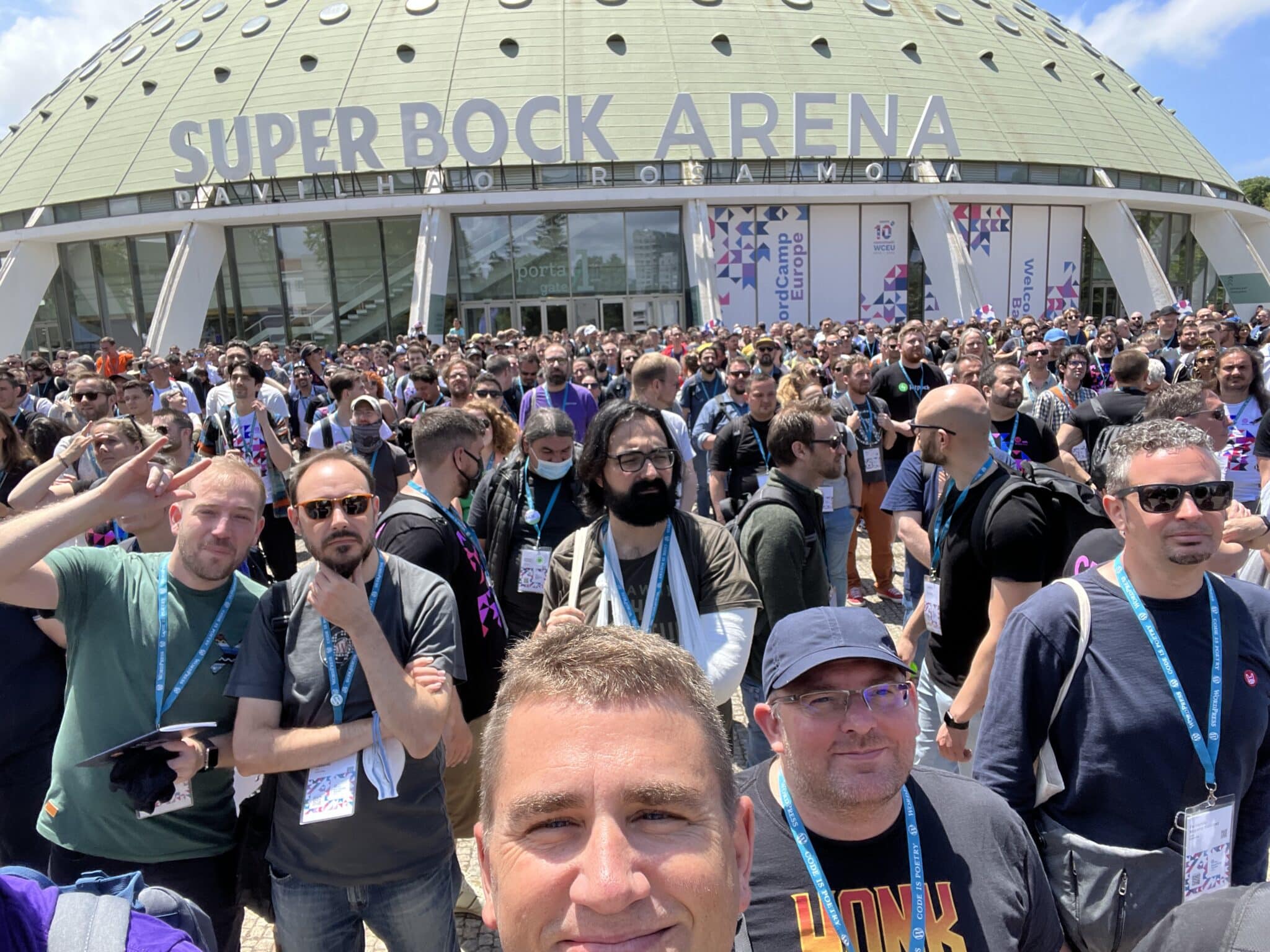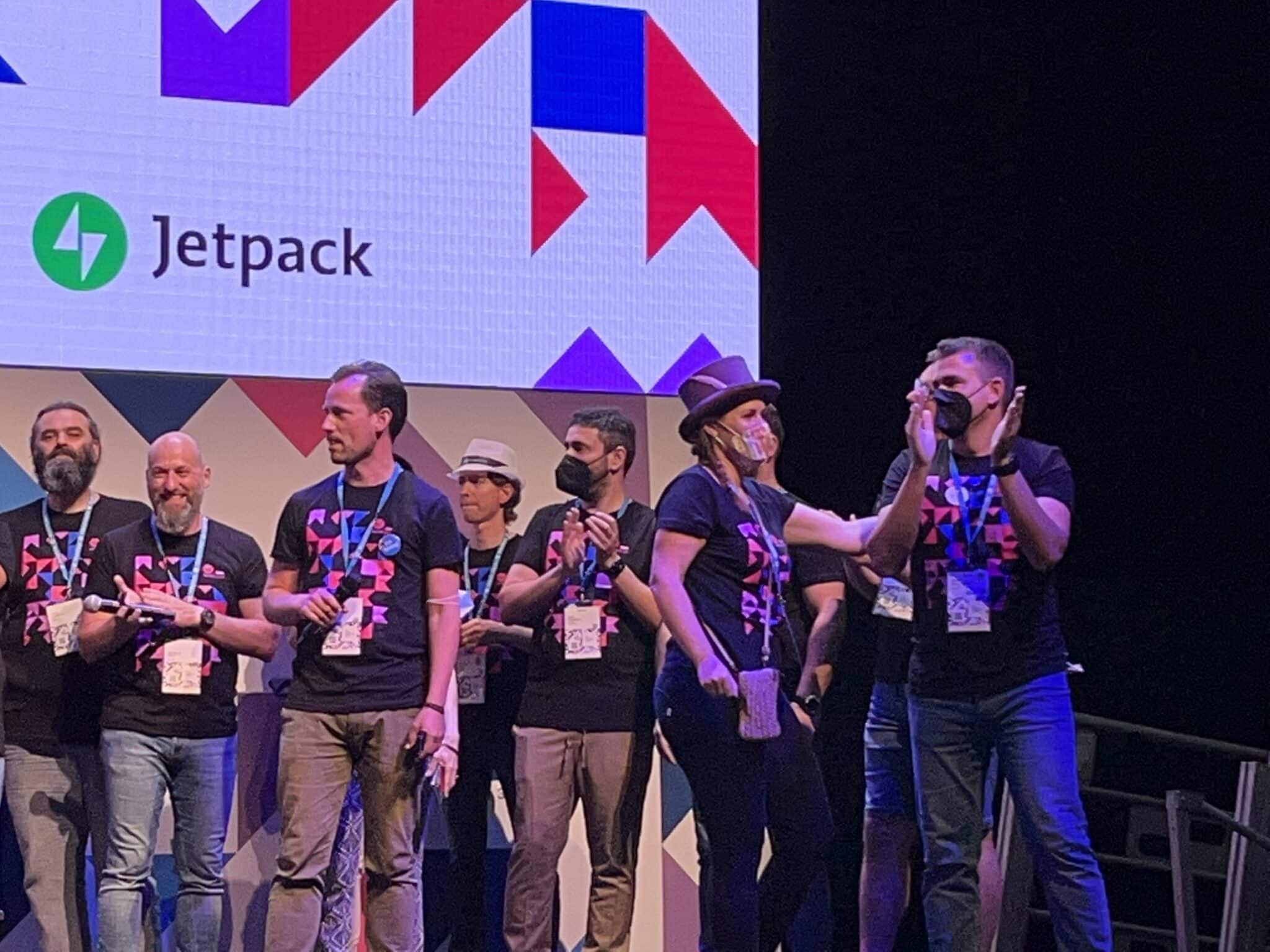 The gifts you received for visiting the stands were impressive. I actually had trouble taking them all back, as I also took for my family and Closemarketing team.
Talks
Because of my organizational role I had little time to watch talks, which I want to watch quietly when they come out on WordPress TV. But I could highlight several such as Pablo Postigo's A glimpse into the future of WordPress from a frontend point of view, Vicent Sanchis ' What is the next thing about colour contrast?, Piccia Neri Design for conversions: how to be more profitable by putting people first and Matt In Conversation: Matt, Matias and Josepha.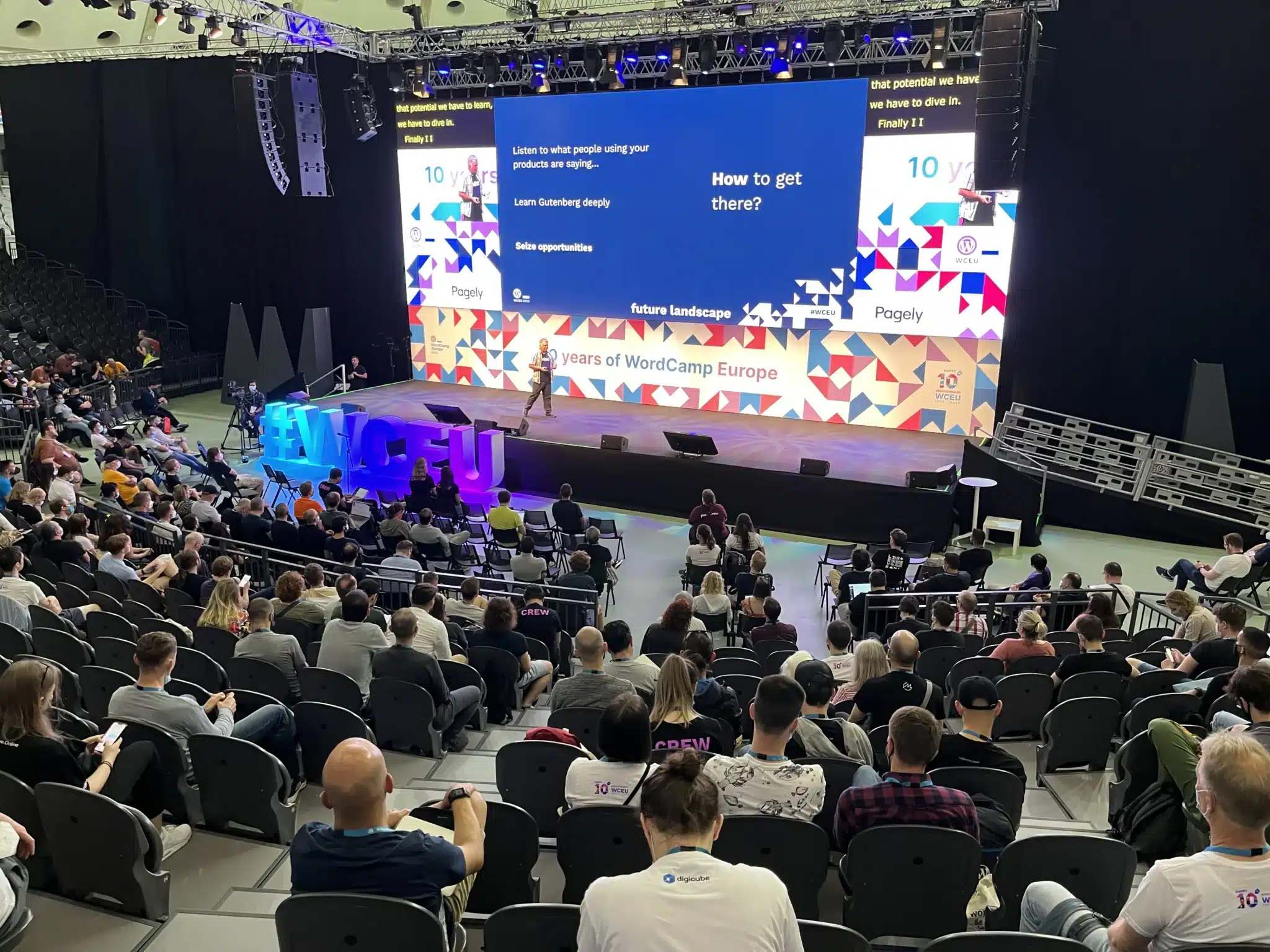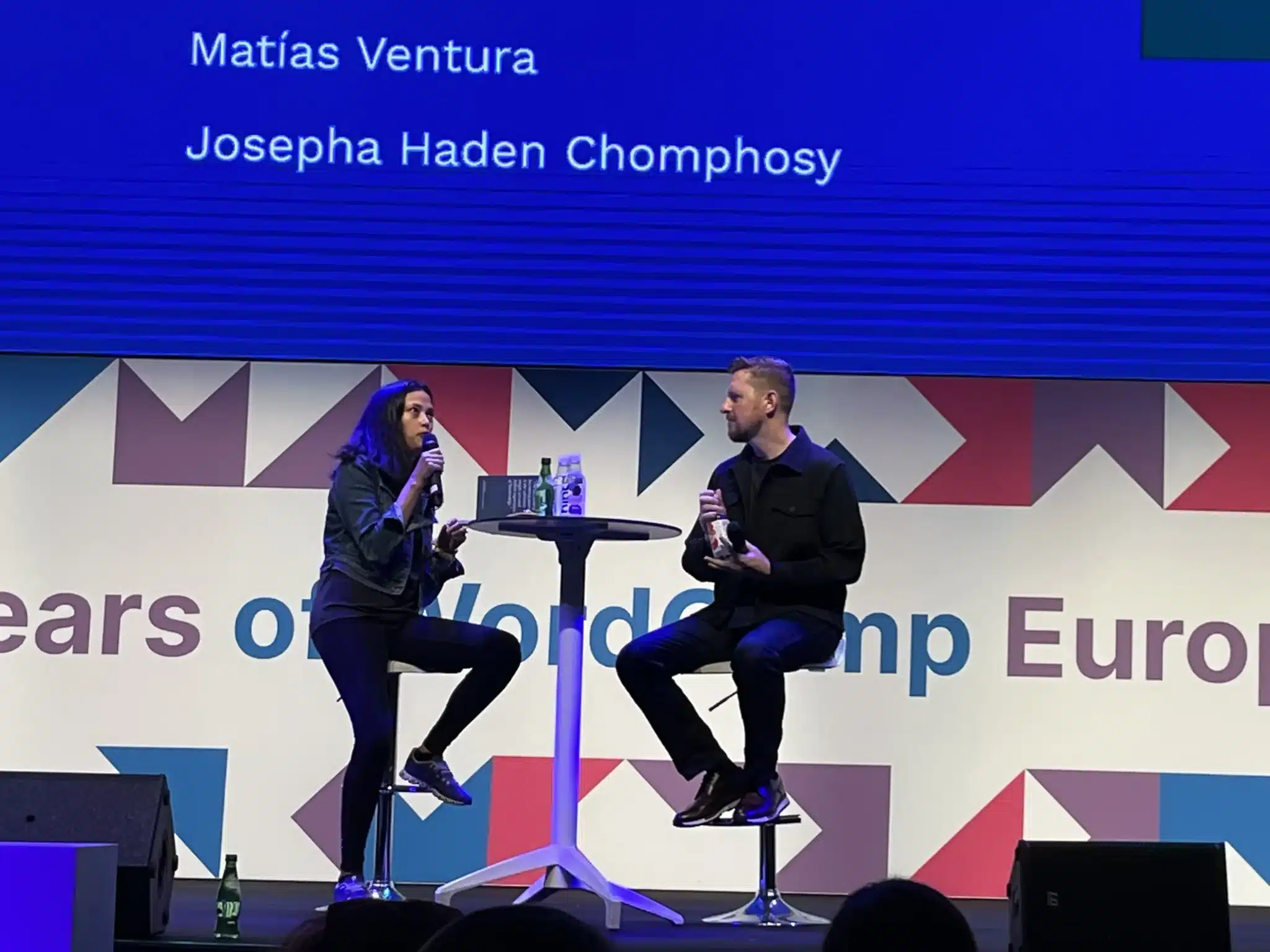 Conclusion
Without a doubt it has been quite an experience to be and help organize the WordCamp Europe 2022, of which I think it will not be the only one. I like to get into the "messes" and know how everything works. I have generated new contacts that will surely have an impact on future needs. Next year it will be in Athens, and you can watch the video promoting it:
I think this has been a start to move more on an international level than we are trying as a marketing agency and development in WordPress.
Other posts about WordCamp Europe